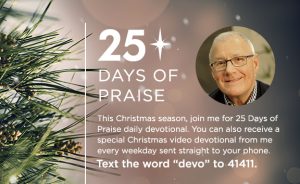 Luke 1:78, 79 Because of God's tender mercy, the light from heaven is about to break upon us, to give light to those who sit in darkness and in the shadow of death, and to guide us to the path of peace.
John 8:12 Jesus said to the people, "I am the light of the world. If you follow Me, you won't be stumbling through the darkness, because you will have the light that leads to life."
Candles are a part of most Christmas celebrations. Window sills and tables, church altars and sanctuary candelabras are often adorned with brightly burning candles throughout the season.
There is something warm and inviting about the dancing flame of a candle. Watching it glow seems to nourish the soul. Its light puts darkness to flight. Its presence brings comfort. Candles communicate hope and help.
Candles are an important part of Christmas because they remind us of who Jesus is and what He came to do.
Jesus came to lift us out of the darkness of sin and shame. He came to light up the darkened corners of our minds where destructive thoughts breed. He came to warm the cold places in our hearts with His love. He came to chase away the dark, evil forces that seek to harm us. He came to illumine our pathway so that we do not stumble and fall. He came to rescue us from the shadowy places of carnality. He came to bring us into the light of His Kingdom and will. He came to free us from deception, providing us the light of His truth.
When you see radiant candles this Christmas, think of Jesus. Remember, He is the light of the world. Decide to live in His light, and determine to tell others about His light.
Lord, we want more of your light in our lives. We know that your light brings freedom and direction. We know that by your light we see more of ourselves and the changes you desire to work in us. During this Christmas, let us learn to live in your light and share your light with others. In Jesus' name, Amen
Tweet