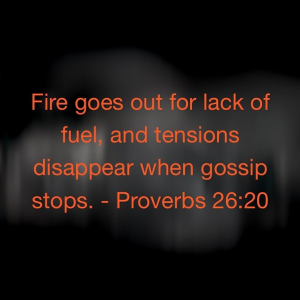 Gossip is saying something destructive or demeaning about someone to another person. It's belittling someone behind their back.
When we make others look bad, it's often our way of trying to make ourselves look better or bigger.
In reality, gossip says more about the "gossiper" than the one gossiped about.
Don't let that title be attached to you!
Pastor Dale
FOLLOW PASTOR DALE'S INSTAGRAM DEVOTIONALS @daodevo
Tweet