Have you ever wondered if a situation was too far gone for help? Does something you hoped for now seem hopeless?
All too often, usually without realizing it, we put limits on God. We judge something as hopeless too quickly and too frequently. Many miracles that are meant for us remain in the "warehouses" of heaven, undelivered to us, not because of God's denials, but because we give up hope too soon.
One day during Jesus' ministry time on earth, a father came to Him with a significant problem and urgent request:
Then a man named Jairus, a synagogue leader, came and fell at Jesus' feet, pleading with him to come to his house because his only daughter, a girl of about twelve, was dying … — Luke 8:41-42 (NIV)  
Before Jesus arrived at this man's house the situation seemed to go from bad to impossible:
While Jesus was still speaking, someone came from the house of Jairus, the synagogue leader. "Your daughter is dead," he said. "Don't bother the teacher anymore." — Luke 8:49 (NIV)  
When Jairus first approached Jesus, he came with a serious concern. He begged Jesus to come to his house and heal his daughter. It's an example of a father desperately seeking help for a sick child.
Jesus agreed to come. When you read the full account of the story you discover that, on the way to Jairus' house Jesus was interrupted by another need. This delay seemed to be disastrous. The daughter died before Jesus got to her.
Everyone there thought that the situation was now hopeless. As long as the child was alive there was hope. But once the girl died, hope died. Their confidence in Jesus was limited to His capacity to heal. They didn't know Him as One who could also raise the dead. Their faith was limited.
The circumstances said one thing, but Jesus said something different. The circumstances said death, but Jesus said life. The circumstances said, "It's over." Jesus said, "No it's not!"
Look at Jesus' words:
Hearing this, Jesus said to Jairus, "Don't be afraid; just believe, and she will be healed." — Luke 8:50 (NIV)
There are many times when Jesus' encouragement to continue believing is given in the face of ugly, adverse, hard and seemingly hopeless circumstances. We're called to take the limits off of our faith. In these moments we learn things about Jesus we had never known before. lf we don't give up, we discover that nothing is too hard for God — nothing is impossible with Him!
This story ends beautifully:
When he arrived at the house of Jairus, he did not let anyone go in with him except Peter, John and James, and the child's father and mother. Meanwhile, all the people were wailing and mourning for her. "Stop wailing," Jesus said. "She is not dead but asleep." They laughed at him, knowing that she was dead. But he took her by the hand and said, "My child, get up!" Her spirit returned, and at once she stood up. Then Jesus told them to give her something to eat. — Luke 8:51-55 (NIV)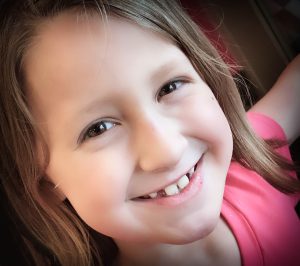 Jesus' promise was kept. The situation that appeared hopeless wasn't. The words Jesus spoke proved true. The limits people had placed on Jesus were smashed.
In this story, Jesus reminds us to never put limits of what He can do. He challenges us to keep on believing God's promises, no matter what circumstances are saying.
Lift the limits of your faith. Remember Jesus' words, "Don't be afraid. Keep on believing!"
Pastor Dale
Tweet