Life sometimes gets a bit dull and dry. It happens to marriages, friendships, work, and in our spiritual lives. What we need in times like these is a "refreshing."
This weekend @ Church of the Redeemer we're beginning an important and exciting new message series called "Fresh!" We're going to see what God has to say about being refreshed and staying fresh in the key areas of life.
Join us Saturday or Sunday at one of our weekend services. Campus information and directions @ Church of the Redeemer
I'm looking forward to seeing you!
Pastor Dale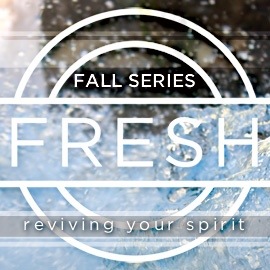 Tweet