I suppose there is no worse thing than hopelessness. When it settles in your soul it clouds your thinking, obscures your vision for the future, and hijacks your emotions. Hopelessness is about feeling trapped, doomed to some form of failure, stuck in something you'll never get out of, dominated by situations you have no control over.
Hopelessness breeds despair. Merriam-Webster dictionary defines "despair" as, "no longer having any faith or belief that a situation will improve or change." The consequences of despair are serious. Despairing people often give up on life, or on parts of their lives, and they give in to the gravitational pull of an emotional black hole that leads to passionless resignation about their lives and circumstances.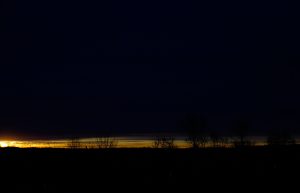 The good news is this: God helps hopeless people! No matter what you're facing in your life, there is hope! There's a way out of hopelessness. Coming out of despair into new hope is a journey, but it's absolutely worth the effort.
Here are some steps that will get you there:
Look up and see the God who loves and cares for you. God hasn't stopped loving and caring for you. Use the small seed of faith in your soul and believe that He is for you, not against you.

Look at the many stories in the Bible that describe God helping people who were facing impossible situations. Remind yourself that God is "the same yesterday, today and forever." Don't forget, Jesus rose from the dead! He will bring life to your deadness too.

Look for promises in the Bible that build your faith and restore your hope. Ask God to show you

 

promises you can hold on to, and search them out. Find a Bible resource that highlights the promises of God.

Look around and see signs of God's goodness and power. Hopelessness heightens our awareness of negative things and blinds us to positive things. Work to reverse this in your life. There's good around you. God has placed signs of His care along your path. Look around and discover them!

Look to others that can help you. Hopelessness often leads to isolation. Get out and around positive people of faith and hope. Positive attitudes are contagious. Catch some from others! Attend church services where your spirit and soul will be nourished with generous helpings of hope!
Here's a prayer for you:
May God, the source of hope, fill you with joy and peace through your faith in him. Then you will overflow with hope by the power of the Holy Spirit. Romans 15:13 (GW) 
Pastor Dale
Tweet