One of the central themes in the Bible is the call to possess the characteristics and qualities of God's Kingdom. Jesus' ministry was about taking possession of our spiritual inheritance.
This weekend I begin a new series of messages called "Take Hold." For several weeks we will focus on the things God wants you to take hold of to experience true greatness in your life.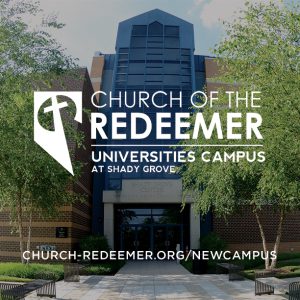 Also this weekend we are launching our USG Campus which will meet at the Universities at Shady Grove in Rockville. We are excited about what God is going to do in the days ahead at this new location. Services will be at 10 a.m. and 12 p.m.
Come worship with us at any of our campuses and service times. For complete information and campus directions visit church-redeemer.org.
I look forward to seeing you!
Pastor Dale
FOLLOW PASTOR DALE'S INSTAGRAM DEVOTIONALS @daodevo
Tweet